Transitional Life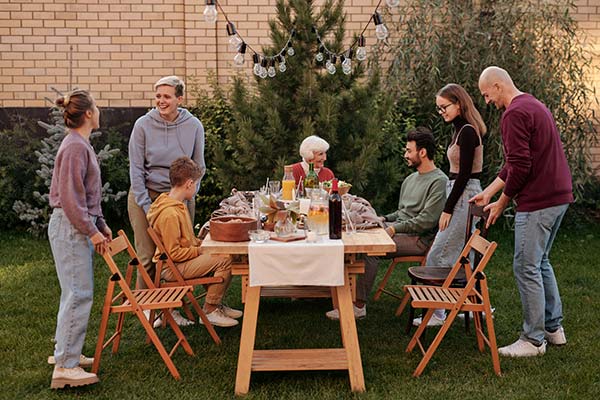 Transitional Life is a new concept in life insurance coverage, providing a high insurance benefit during the years you need it the most, and ending with a lower, guaranteed, paid- up insurance amount that will be there for the rest of your life.
Flexible– You choose the initial amount of coverage and the final paid- up amount to fit your needs.
Affordable– Our low premiums are based on your age right now and are locked in for the period you select.
Payment Options– You can choose aa 10- year, 15- year, 20- year, or to-age- 65 premium schedule to fit your budget.
Cash For The Future– Your okan also builds equity that can be used in the future for supplemental retirement, home improvements, or other needs.
Guaranteed – No worries about interest rates or market conditions.
Some examples are such:
Single Parent Plan
Let's face it. Life is complicated… especially when you are a single parent. There are soccer games, music lessons, parent- teacher conferences, grocery shopping, doctors' appointments, and many other responsibilities filling your schedule. And that's all-in addition to the many demands of your career.
You've got a mortgage and other debts, plus you are trying to save a little something for the future. And how do you protect your family if something unforeseen happens to you? The last thing you need is a life insurance policy that's complicated. Too. You want a policy that's simple and guaranteed.
Mortgage Protection Plan
You have planned, scrimped, and saved, and finally you were able to purchase that starter home, fixer upper, or dream home. You have all your plans in order—but what if something happens and you can't finish the plans you started? No one wants to leave their spouse or loved ones with the burden of paying off the debt that comes with purchasing a home.
Now you can have peace of mind knowing your home and family are taken care of. This plan has the ability to cover our initial mortgage amount now, and it stays level to help cover debt that may come up in the future. And it won't go away when your mortgage does!
Key Employee Plan
Your employees are important to you—especially that one certain employee who is integral to the success of your business. It could be a key salesman, a key foreman, a key scheduler, or a key office employee. Whoever it is, that individual has special talents, skills, or experience that make him or her a critical contributor to the long- term success of your company. If that individual should die unexpectedly, your business would be at risk—lost clients, unfinished projects, and missed sales. The death of that key employee could even lead to your company's demise.
We can provide the financial means to stabilize your company and help it survive during the adjustment period after the loss of a key employee. We can even provide a way to reward that certain employee when he or she reaches retirement.